Page des poésies d'Emile Gilliard.

Arimeas da Emile Gilliard.
dierin rapontiaedje - last update: 2004-08-19.
Dressêye:

Poème religieux et patriotique. Priyire po nosse Walonreye.

Poème: Visages des ancêtres: Les tåyes.

Page des textes en prose: Sicrijhaedjes e proze da Emile Gilliard.

Pådje moennrece da Emile Gilliard.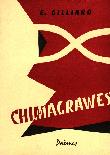 ---
Les tåyes
'L ont rployî tchaeke a toû
Leu gazete su leus djnos
Et rpinde leu frake å båre,
Les tåyes
'L ont rtchôkî leus solés
Padzo l' dresse, et leus berikes
E leu clabot,
N' ont pont fwait d' såyes...
Påréns, tayons, mårenes et ratayones
Ki leus poirtraits sont ramonçlés
Tertos eshonne
Dins les coines des gurnîs d' nos måjhones
Et leus oxheas
Dins les cåveas d' famile.
Et nos n' les voerans pus
Raspepyî leus assîtes,
Xhorbi leu boke ki glete
So les pougnets d' leu tchmijhe
Et rastoker leu coir
Conte li buk do djaeyî
K' il î fjhént leu prandjire
A houte, å rcoet del bijhe
Wai, vo les la revoye, tchaeke a toû,
Tchenous, ratchitchîs, foû d' alinne,
Por zels raploure låvå,
Padrî l' bårire,
Dins des reclôs k' on n' è rvént pus.
Il ont passé tertos, ls apôtes,
Et xhorer, s' cobôrer, tchamter,
Prinde li plaece di n' on l' ôte
Dispu todi.
Swatès cawêyes di bleuws sårots,
Convoyes etires di mascarådes
K' årént vnou fé leu cavalcåde,
Xhinêye par ci, clignete par la ;
E nos måjhons.
Il ont passè tertos,
Bouter, taper leus dvizes
Et rider d' leu coulot
Viè des djoûs e pindisse.
N' avans pus k' leus imådjes
Dins les cådes è gurgnî
Et leu sonk dins nos voennes,
Leus zines et leu patwès
El tiesse et so nosse linwe,
Les tåyes, ki nos tirans pa côp après.
Et l' djoû vénrè
K' nos rployrans nosse gazete,
A nosse toû, po l' dierén côp.
Pôrént tchaire moirts sol voye
Et rén po nos rascode.
Pôrént viker bezéns, tchenous,
Divant d' passer totoute.
Pôrént kécfeye n' aveur nén vnou...
---
Emile Gilliard, li 10 d' octôbe 1988, divins: Vicadje, Editions de Diffusion du Livre wallon, 1992.
---

Pådje moennrece da Emile Gilliard.
---

(Back homepage) Alans rzè al mwaisse-pådje

(Back index wallon commun) Eviè l' pådje moennrece do rfondou walon.

(Index par auteur) Indecse des oteurs.

(Back textes en wallon commun) Erdalans sol pådje des scrijhaedjes e rfondou walon.
---
Sacwants scrijhaedjes di cisse waibe cial polèt esse dizo abondroets; nos les rsaetchrans foû s' i fåt.
Some texts may be affected by copyrights and eventually need to be removed from this server in the future.
---